Hello People.
In this post we will discuss that how you can create a table in phpmyadmin xampp server for your php project.
Before creating a table first you must create a database, because without database you can not create a table.
steps to create a table in phpmyadmin.
Start your Xampp server and open the following link in your browser.
localhost/phpmyadmin . Now click on the New button.
Give name to your database and hit create button. As shown in the image below.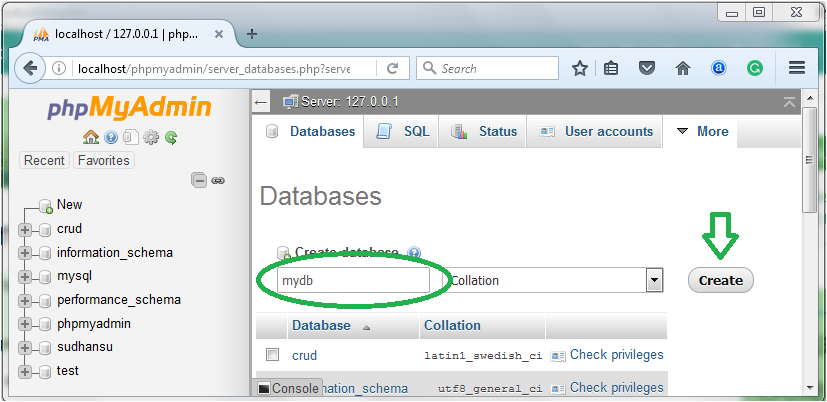 Our database has been created and now we can start creating the table.
Click on the database that you just created in the previous step. Then give name to your table and specify the number of columns under the structure menu.
Next you just need to fill your table with the details of your project.
You can also create table using MySql query. For that go to the SQL menu and and write your query. If your query is correct the table will be created. An example is shared below.
CREATE TABLE persons (
    id INTEGER PRIMARY KEY AUTOINCREMENT,
    LastName varchar(255) NOT NULL,
    FirstName varchar(255),
    Address varchar(255),
    phone varchar(70) NOT NULL UNIQUE
);  

So, that's all for now.
Thank You.